Mystyc New Media's Digital Marketing Studio
HELPING BUSINESSES GROW, ONE MARKETING CAMPAIGN AT A TIME
It's no secret, great marketing builds great brands. At Mystyc New Media, we focus on developing and implementing dynamic, results-focused digital marketing strategies to provide your business with more exposure, traffic, and lead conversion.
By defining your marketing goals, we can craft digital marketing strategies that will provide both long and short term rewards for your company. Every client we work with undergoes a comprehensive marketing evaluation that is designed to identify both shortcomings and opportunities (both on and off site) to improve your website's performance within search engines and throughout multiple digital marketing channels. This helps ensure a foundation for success on day one, and throughout the life of your campaigns.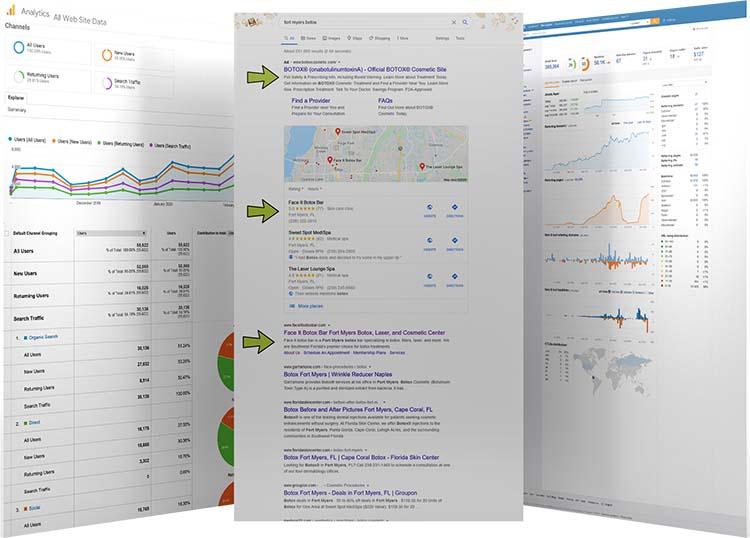 Digital Marketing Services
RESULTS DRIVEN MARKETING BUILT TO EXCEED CLIENT EXPECTATIONS
Generate connections, drive sales, and increase revenue with innovative digital marketing from MNM. We eat, sleep, and breathe digital marketing and strive to become an integral extension of your team. Whether your marketing needs are national or right here in our backyard, our studio possesses the knowledge and expertise to craft data-driven campaigns that reach their intended audience and convert.
Get A Digital Marketing Quote Today
We would love to hear about your goals and how we can help you reach them. If you're looking for a strategic partner in web development, digital marketing, lead generation, or anything in between contact our office today to discuss your project. We look forward to hearing from you.
Share Us On Your Favorite Platform!